Price: 640 Z-Tokens
Level: 10
Sellback: 320 Z-Tokens
Location: Z-Token Shop; FireSpawn II: The Return of Limkragg!
Element: Ice
Attack Type: Melee
BTH: 4%
Damage: 6-22
Hits: 3
Element: Ice
Attack Type: Magic
Damage: 170% Base and Random per hit
BTH: +30%
Rate: 7%
Description
Edit
The famous blade of Gaspar, brother of Lord Cyrus, a legendary dracomancer in his own right.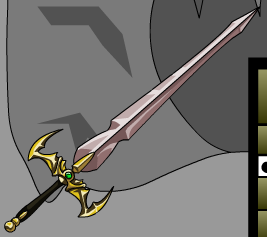 Ad blocker interference detected!
Wikia is a free-to-use site that makes money from advertising. We have a modified experience for viewers using ad blockers

Wikia is not accessible if you've made further modifications. Remove the custom ad blocker rule(s) and the page will load as expected.