Welcome to AdventureQuest Wiki!
The comprehensive encyclopedia for the AdventureQuest universe.
5,607 articles created and 3,852 images uploaded since January 2006.
AdventureQuest Wiki
AdventureQuest Wiki is a community dedicated to the Web-based Flash Role-Playing Game AdventureQuest RPG, created and updated by Artix Entertainment, LLC. AQWiki aims to provide a comprehensive and accurate store of information about AdventureQuest that is mostly editable, with the exception of this main page to prevent vandalism. AdventureQuest requires nothing more than an Internet connection, a Web browser, and version 8.0 or above of the free plug-in Macromedia Flash to play.
It is free-of-charge to play. However, players can pay a one-time fee of $19.95 to upgrade their characters from an Adventurer (free member) to a Guardian for special in-game perks, or $24.95 to upgrade to an X-Guardian for even more perks. The price to upgrade to an X-Guardian for an existing Guardian is $10.00
Wiki News!

We have a new Main Page design.

AQWiki's Community Portal has been updated with a slew of information.
Our users are currently working on 5,607 articles.
If you have any questions please use our new forums
AQWiki is now part of the Fantasy Alliance

Latest Activity

AdventureQuest Team Twitter!

Monthtly Featured Article!

The'Galin is the Lorian God of Uncreation, Lorithia's husband, and the driving force behind the Devourer Saga. He travels the universe searching for division and chaos and, should he find a world which has an excess of these traits, he uncreates the inhabitants to allow the world to begin again, cleansing the world, as he views it. Due to this, he has come to be known as The Devourer, The Uncreator, The Destroyer of Worlds, among other names.

Aiding him in his search is an organization known as The Network, composed of beings who have opted to follow The'Galin for one reason or another. Coincidentally, many of these beings are chaotic in nature, letting The'Galin fight chaos with chaos, testing worlds he visits. It is important to note that the actions of the Network do not always represent the wishes of The'Galin, as the degree to which members of the Network understand or agree with The'Galin's ideology can vary greatly.

Helping the Wiki!

All pages can be edited and you are welcome to join us and contribute to this wiki. If you have any questions about the wiki or helping out, you can ask one of AdventureQuest Wiki's administrators.

To write a new article, just enter the article title in the box below.
| | |
| --- | --- |
| | |
Gaming Wikis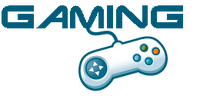 Ace Attorney • AdventureQuest • Age of Conan • Aika Online • Aion Wiki • AliceSoft • amiibo • BOXBOY! • C-12: Final Resistance • Captain Toad • Chrono Trigger • Cities in Motion • Cities: Skylines • Cities XL • Cities XXL • Deception • Destiny • Diner Dash • Donkey Kong • DragonFable • Dragonica • Drakengard • Duck Hunt • Eat Sheep • The Escapists • Fable • Fancy Pants Adventures • Fantasy Life • Fairy Fencer F • FatalFury • Five Nights at Freddy's • Galaxy Life: Pocket Adventures • Game Ideas • Gex • Ghosthunter • Gran Turismo • Gran Turismo 4 • Gran Turismo 5 • Halo • Heavenly Sword • Hyperdimension Neptunia • Hyperdimension Neptunia • Iris Online • Jak and Daxter • Japanese PC Games • Just Cause • Katamari • Killzone • Kirby and the Rainbow Curse • Lego Pirates the Video Game • Lord of Ultima • Mario Maker • MechQuest • MediEvil • Metal Gear • Mirror's Edge • M.U.G.E.N • Mugen Souls • NBA 2K • NIER • Ninja Gaiden • Nintendo • Nitrome • No More Heroes • Ōkami • Omikron • Pandemonium! • Pix the Cat • PlayStation • Poptropica • Primal • Professor Layton • Ragnarök Online • Q*bert • Rare • Rhythm Heaven • RollerCoaster Tycoon 3 • Saints Row • SimCity 2013 • Splatoon • Spore • StarCraft • The Urbz • Tom and Jerry in War of the Whiskers • Tomodachi Life • Touhou Project • Tree of Savior • Voyage Century Online • WarpForce • Wolfenstein • World of Warcraft • Yōkai Watch • Yooka-Laylee • Yoshi's Woolly World